Creating Memorable Digital Experiences
Our team brings a wealth of experience from some of Pakistan's most formidable startups and enterprises. Being a global creative network in advertising, technology and entertainment, our talented in-house team and our ever-expanding facilities allow us to be solutions-oriented while still retaining focus on the end product. We help clients solve business problems by fusing creativity, innovation, strategy, and craft.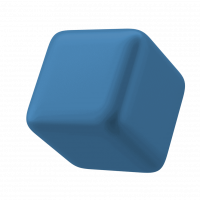 The tiniest things can make the biggest difference
With our non-rostered approach, we take a different route to quality and competence. Whether it's presentations, content, insights, designs or code, we focus on the small details because that's often where the magic is.
We help our clients unlock growth
through collective creativity
We deliver services across the entire digital customer journey. Often stitching together different combinations to help solve our clients' challenges, quickly and more effectively.
Social Media Marketing
The more people know you on social media, the more your brand is recognized! However, most of the businesses miss the true value that social media brings to the table. It can be both a lead generator and a great engagement strategy to increase brand awareness. Our social media marketing campaigns are built with lead generation and retention in mind to ensure that your audience is tuned into your message and is constantly engaging with a brand. We provide social media marketing for the following platforms:
Let's Bring Your Website to Life
We have a team of experts dedicated to design and develop the perfect website for you. We make sure that our website design is focused on the specific goals of the client, along with measurable objectives, to attain them. Through our years of experience building personalized web experiences, we help our clients understand what type of website will bring them the most value long-term.
Graphic Designing
We believe Graphic Designing has surpassed from just looking pretty! It is now all about using simple yet powerful images and layouts to communicate ideas & to sell the product or services. We believe in using design as a basis of building strong relations between our clients and the target audience.
Campaign Design (Branding)
Social Media Posta (Intervals)
Design Material for Print
Android App Development:
Using the Mobile App as a platform, you can reach a much larger consumer market. We develop visually attractive and user-friendly Android app for your product and service. Our Mobile App developers make sure that all the needs and prospect of our clients are met and improved as desired by them.